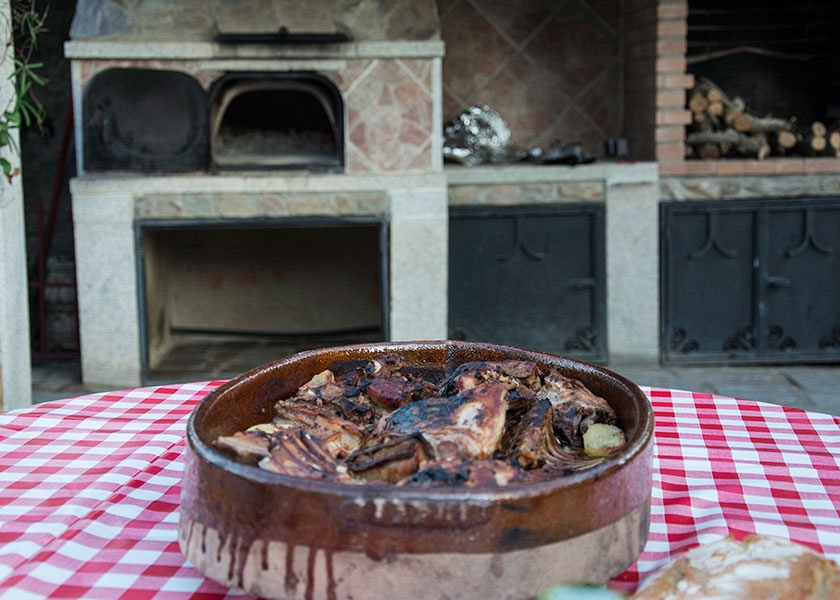 Lamb roasted in a Wood-fired oven
Ingredients needed
2 lamb shoulders
½ liter of white wine
4 or 5 bay leaves
ground black pepper
salt
olive oil
4 or 5 cloves of garlic
Recipe preparation
The lamb shoulders are placed in a clay dish suitable for this type of oven. Add salt and pepper, a squirt of white wine, oil, garlic and bay leaves. It is allowed to macerate while the oven is heating.

We put firewood to burn until embers are made and when they are ready, we have to close the oven until it gets the appropriate temperature (200ºC - 205ºC). Then, we introduce the lamb in the oven and wait half an hour. After that time, we turn it over, add some water or white wine (to taste) and let it be done for another half hour.

It can be served with salad and French fries.